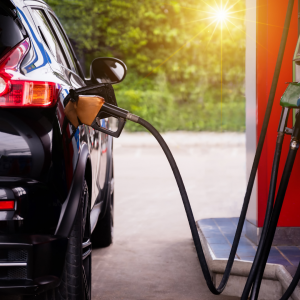 A letter officially objecting to the planned removal of two landscaped neighborhood roadway islands in Cherry Hill off Route 70 to make way for a Super Wawa was sent in mid-August to the state Department of Transportation by Township Council President David Fleisher.
The letter went out about a month before the Council separately adopted a resolution telling the DOT that the medians on West Gate Drive and Kingston Drive should not be eliminated as part of Wawa's traffic plan, which requires DOT approval.
"Elimination of the island medians, and allowing West Gate to be utilized as a turning lane into the shopping center, will result in a significant increase in cut-through vehicular traffic through the Barclay Farms and Kingston neighborhoods. This is categorically unacceptable," Fleisher wrote in the letter, which was obtained by 70and73.com through an Open Public Records Act request.
Fleisher added that "the median islands in question are vital pieces of Cherry Hill's history. They have long been part of the Barclay and Kingston neighborhoods since first constructed over 50 years ago and are representative of the character and charm of these safe and peaceful neighborhoods made up of well-maintained homes with quaint, tree-lined streets."
Residents of Barclay Farm and elsewhere in Cherry Hill have staged a protest campaign against the Super Wawa store and gasoline station, which would occupy a corner of the Barclay Farm Shopping Center.
A pet supply store, which was a one-screen, first-run movie theater in the early 1960s, and the Barclay Pavilion office building would be torn down so the Wawa could be constructed. A house on West Gate Drive would be purchased and torn down for a Wawa driveway.
Council members on September 13 added to their objections to the plan by unanimously approving a resolution condemning the removal of the roadway islands. The Wawa application will go to the Township Planning Board, but a hearing has yet to be scheduled, according to the Township. The Council's resolution was to be sent to DOT Commissioner Diane Gutierrez-Scaccetti.
In New Jersey, even the most vociferous protests of residents to zoning changes and development plans usually will not get a response from township councils, which appoint the members of planning boards and zoning boards of adjustment to separately conduct hearings and make judgments.
But the complaints of residents over eliminating the islands has drawn a strong response from Cherry Hill Council members. The Council has focused on the islands and no other aspects of the Super Wawa proposal.
Shopping center owner Hortense Associates LP, part of Kaiserman Company Inc. of Philadelphia, and Wawa have not appeared before the Planning Board, so it is unclear if their plans can advance if they cannot remove the roadway islands.
One test used in a board's decision of whether to grant development plans is determining if the proposed development would have a "significant negative impact" on the community.
The Council's resolution states that "the proposed removal and/or alteration of the roadway islands located on West Gate Drive and Kingston Drive will have a significant negative impact on the surrounding residential communities."
"Removal of the islands will forever change the character of the impacted community," the Council resolution states.
For more information about this Cherry Hill retail space or about any other Cherry Hill commercial properties for sale or lease, please contact the team at Wolf Commercial Real Estate, a Cherry Hill commercial real estate broker at 856-857-6300.
Wolf Commercial Real Estate, a full-service CORFAC International brokerage, and advisory firm, is a premier Cherry Hill commercial real estate broker that provides a full range of Cherry Hill commercial real estate listings and services related to this retail space.
Wolf Commercial Real Estate also offers property management services, and marketing commercial offices, medical properties, warehouse properties, industrial properties, land properties, retail spaces, and other Cherry Hill commercial properties for buyers, tenants, investors, and sellers. Please visit our websites for a full listing of Cherry Hill commercial properties for lease or sale through our Cherry Hill commercial real estate brokerage firm.